"I've had a wonderful ride for over 40 years in my career – trying at all times to put client interests first, while inventing and reinventing active bond management along the way."
PIMCO founder and world's most renowned and decorated bond manager 1975-2019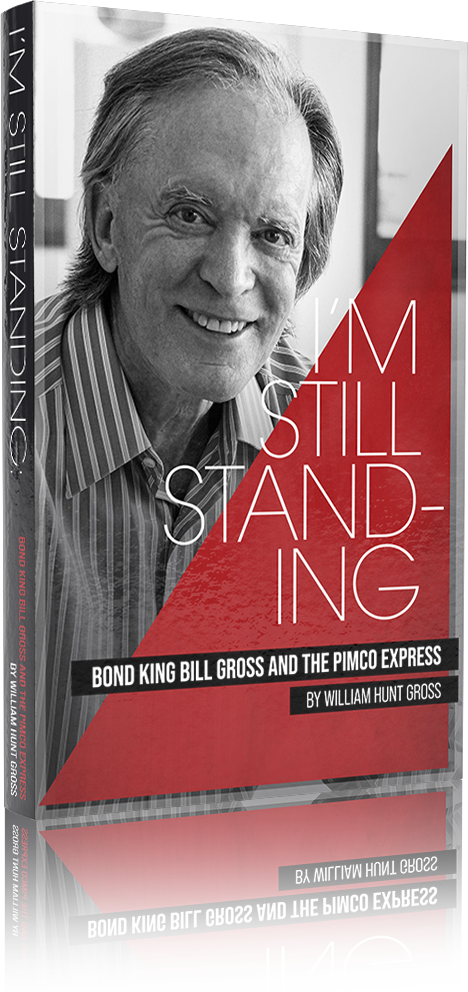 Bond King Bill Gross and the PIMCO Express
In this sweeping memoir, famed "Bond King" Bill Gross recounts his childhood in Ohio and San Francisco; his experience counting cards in Las Vegas and its influence on his investing techniques; the founding of – and his eventual breakup with — bond powerhouse PIMCO; retirement and his long-term economic outlook. Written in the irreverent and highly personalized style made famous in his popular Investment Outlooks, "I'm Still Standing" brings you along for the ride as Gross helps build what was once the world's largest bond fund, and mints multiple millionaires among employees and investors.
Bill Gross's investing career spans more than four decades. Over that time, he created the first investable market for fixed income accessible to all investors, co-founded and led one of the largest and most successful investment firms, provided highly anticipated monthly market commentary and became one of the most charitable benefactors of those in need.
"Bill Gross was a vivid voice in a staid world"
- New York Times
"At PIMCO, Bill Gross controlled more bond money than anyone in the world"
"I eagerly look forward to Bill Gross's commentaries.  The prose is lively, the logic flawless, and his insights valuable.  It's going to be a delight to have his views collected in a volume to which I can readily refer."
"Bill – It is with great humility and respect I want to thank you for instilling in me and the entire industry, not just an investment philosophy but a way of life in service to people – there is a far more human side to our business than is generally discussed.  I am so fortunate, humbled, and thankful for the opportunity you gave me to serve people who look to us to be guardians of the capital and stewards of the capital markets." 
"No other fund manager made more money for people than Bill Gross."  
- Karen Dolan, CFA, Morningstar